CUT YOUR ADVERTISING COSTS
There's a new platform you should be listing your vehicles on, and it's not AutoTrader, Motors, or eBay…
It's called Facebook Marketplace, a new feature within Facebook's platform that helps connect buyers & sellers. Within it, you can find listings for everything from concert tickets, to houses. But the most popular category? VEHICLES!
Are you interested in listing your entire stock on Facebook Marketplace?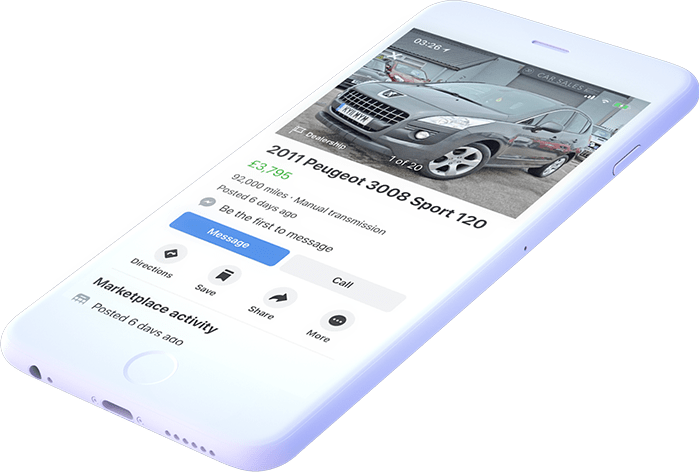 Car dealers listing their stock on Marketplace through Auto.Social
We only started using Auto.Social a short while ago but already are enjoying the extra content and excellent graphic design touches that have been put in place! In this industry time really is money and to create similar content to what we are being provided would take us so much time it really would not be cost effective to try and do ourselves. It's like having an extra employee for a fraction of the cost. Hopefully we will see our business grow and grow across all social media platforms!
Staverton Cars would like to thank the team at Auto.Social for the boost they have given to our Company Facebook page. The service we have received has been both professional and personally tailored to our business. The response time for updates and questions cannot be faulted. Highly recommended.
Just wanted to say a huge thank you to you guys for the excellent work you are doing in promoting my Garage on social media. The adverts and promotions you design are current and eye catching, we are enjoying lots of great feedback back from our many clients and in my opinion this form of advertising is really working! Thanks again for a great job, highly recommend.
Why Facebook Marketplace?
While other 3rd party listing sites need to spend money to attract visitors to their websites, Facebook already has the volume: 35-40 million monthly active users in the UK aged 18 and older. With Facebook Marketplace, these users are able to search for cars whilst not having to leave the Facebook platform.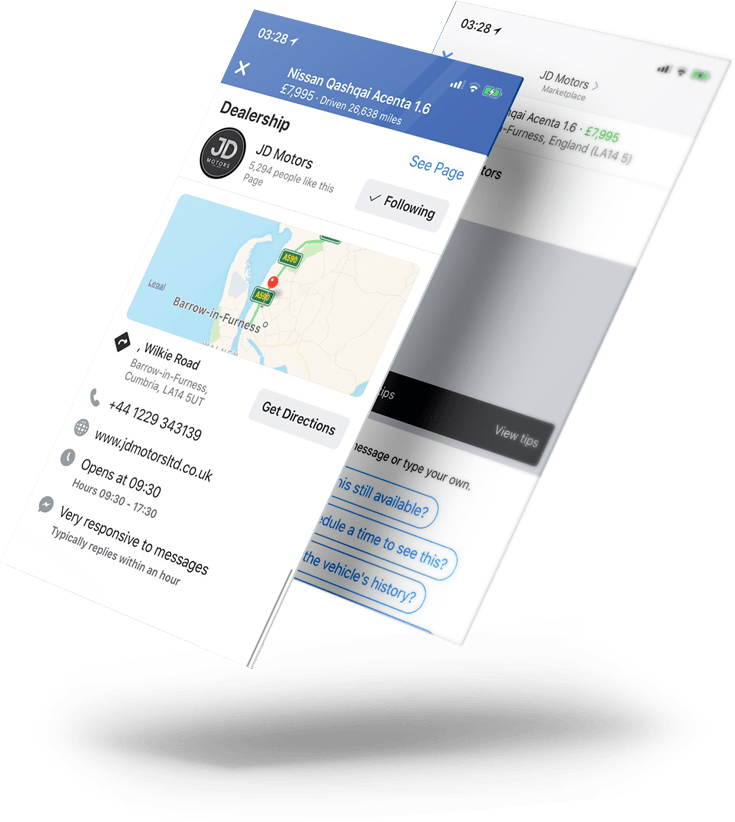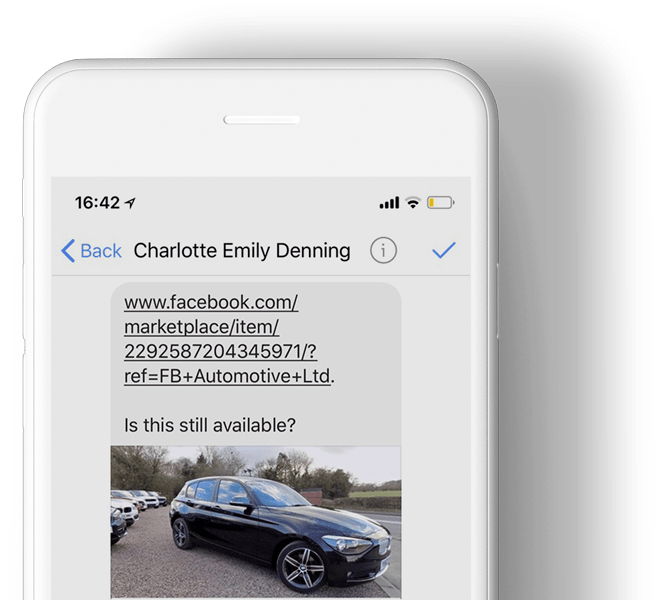 Once a user is interested in a vehicle, Marketplace helps them start a 1:1 real-time conversation with your garage through Facebook Messenger. Using Messenger, you can chat, call or even video call, answering any and all of the users questions and providing them with more info on i.e Finance, arranging a test drive etc.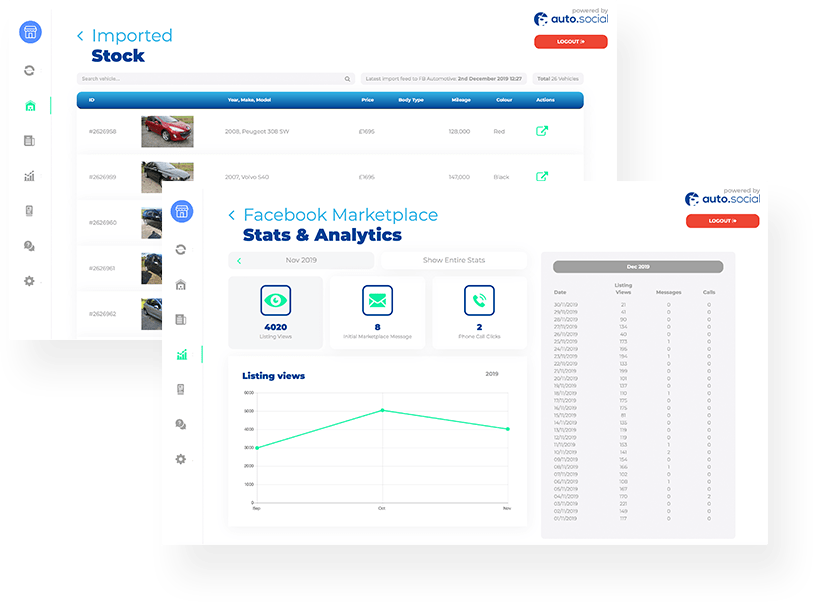 Facebook Marketplace Dashboard
We have created a Facebook Marketplace Dashboard for all our clients, on here you will be able to view imported stock and exported to Facebook Marketplace stock, access stats & analytics, download invoices and use our help centre.
What do you have to lose?
Require more information?
0161 638 3695 | info@auto.social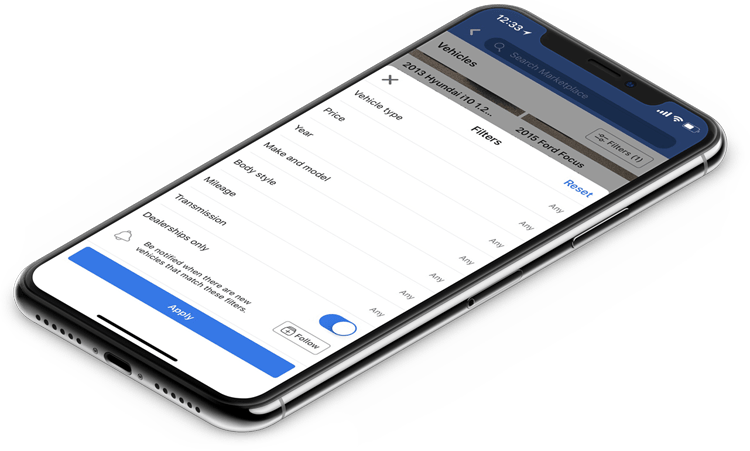 I am a car dealer, how do I list my stock on Facebook Marketplace?
To list your stock as a car dealer and not as a private seller, you need to go through a Facebook Marketplace listing partner like ourselves. Please get in touch by calling: 0161 638 3695 or by using the form above.
The first month is completely FREE, then only £25 + VAT / Mo. This is for your entire stock (per location, per Facebook page) If you have multiple locations, get in touch today and we will be able to offer you a discounted price.
Will listings show on my Facebook Page?
Can users purchase cars directly through Marketplace?
No, Marketplace simply connects the buyer to you, the seller, through the Facebook Messenger chat platform.