FULLY AUTOMATED. SAVE TIME, INCREASE PROFITABILITY
Make Your Facebook
& Instagram Posts Stand Out!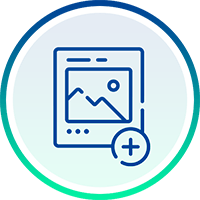 1. Choose how many
posts per day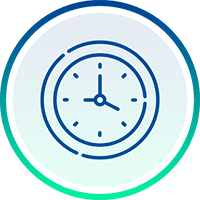 2. Choose what time
to be posted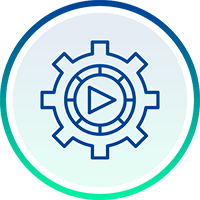 3. Our automation software
takes care of the rest
Trusted by 1,500+ Car Dealerships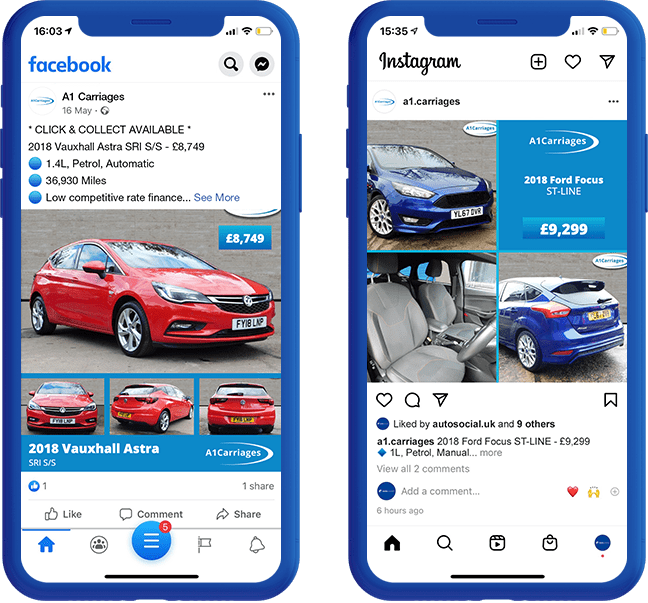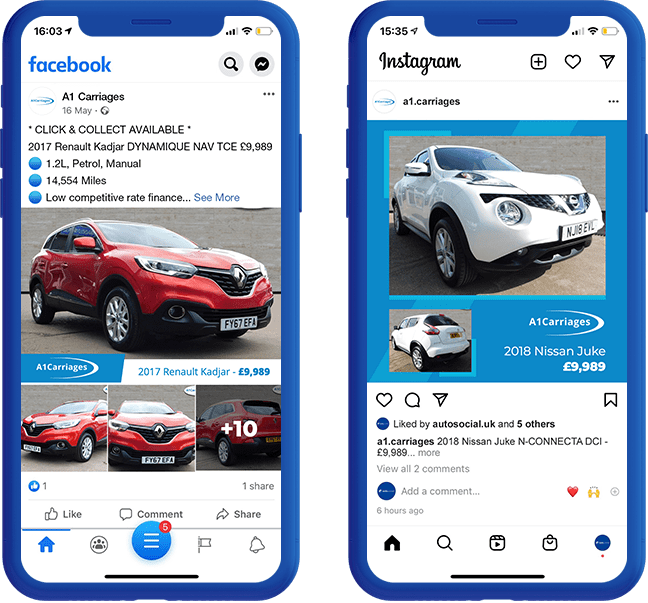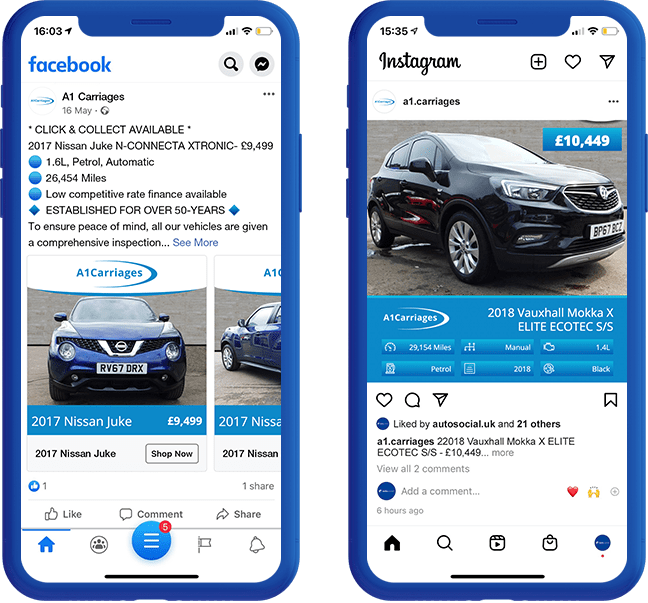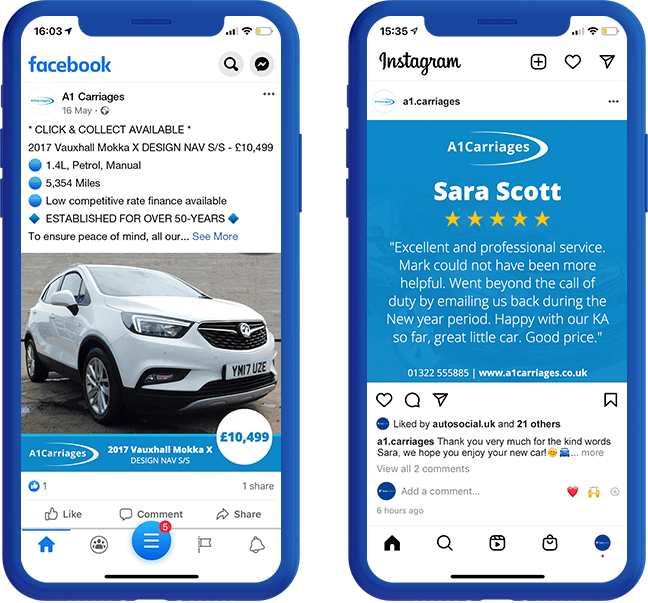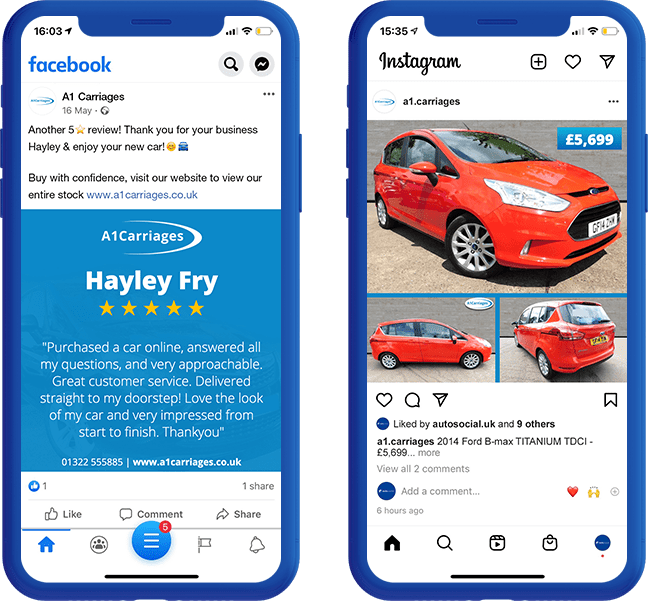 Trusted by 2,000+ Car Dealerships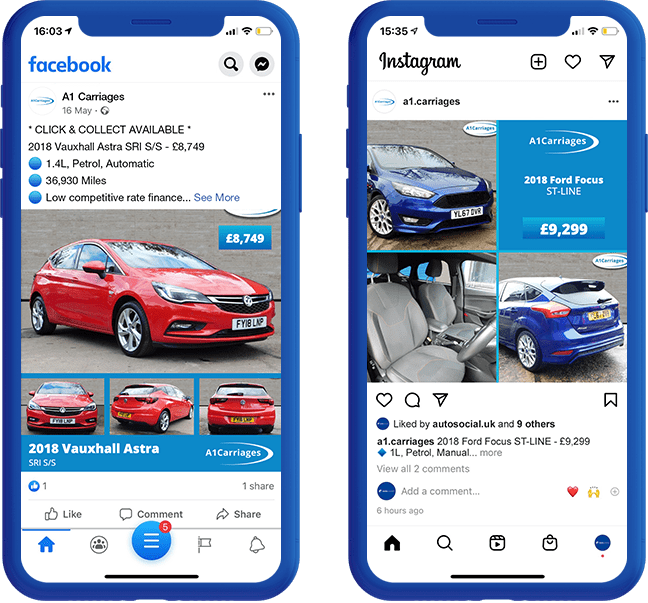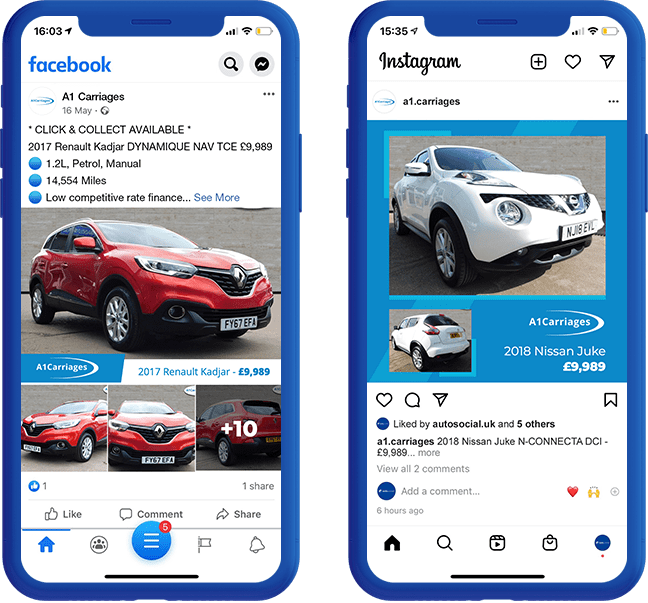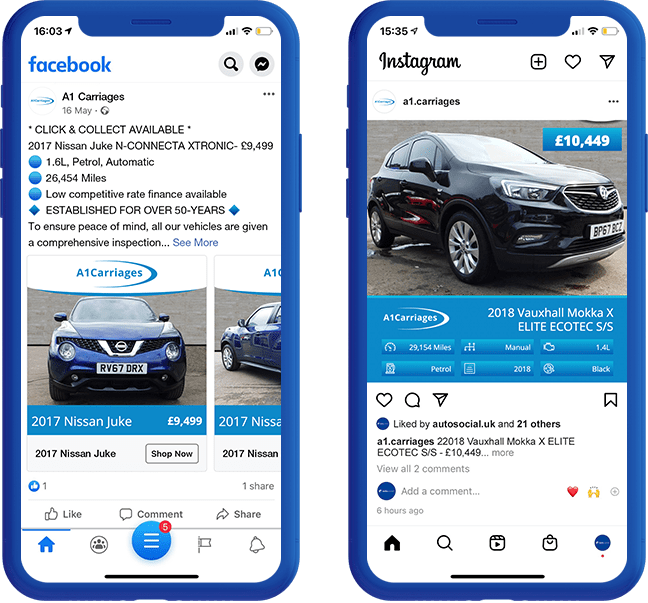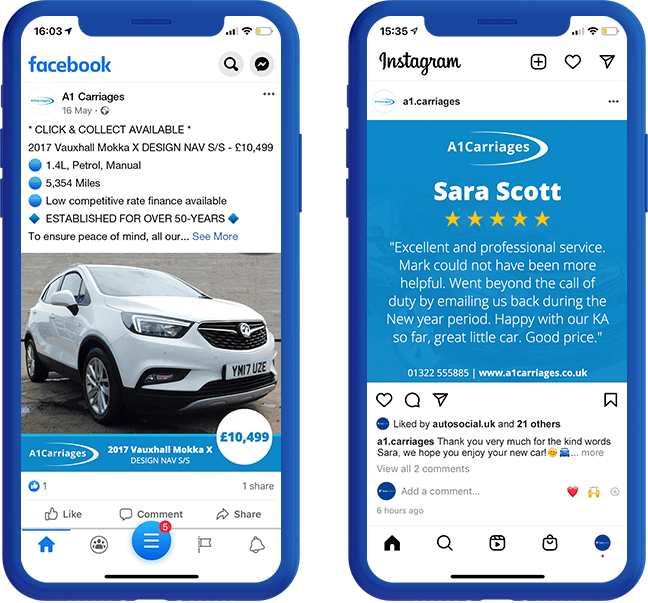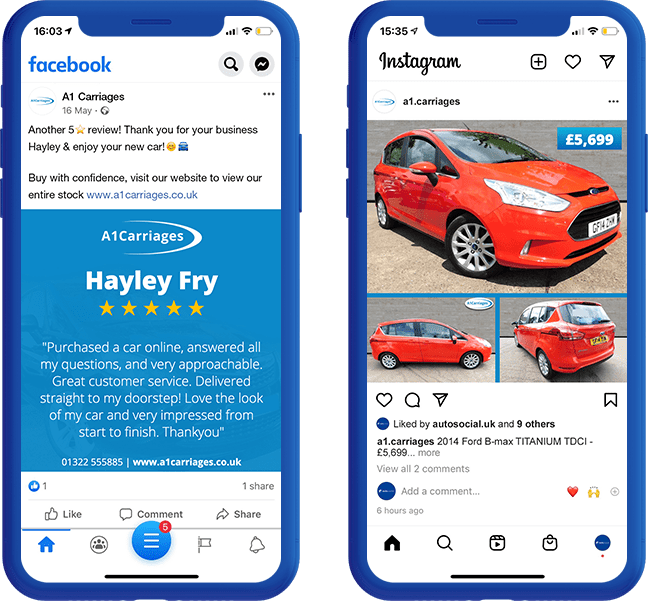 TAKE YOUR INSTAGRAM TO THE NEXT LEVEL
30-day free trial then only £25+VAT p/m
"We only started using Auto.Social a short while ago but already are enjoying the extra content and excellent graphic design touches that have been put in place! In this industry time really is money and to create similar content to what we are being provided would take us so much time it really would not be cost effective to try and do ourselves. It's like having an extra employee for a fraction of the cost. Hopefully we will see our business grow and grow across all social media platforms!"
"Staverton Cars would like to thank the team at Auto.Social for the boost they have given to our Company Facebook page. The service we have received has been both professional and personally tailored to our business. The response time for updates and questions cannot be faulted. Highly recommended."
"Great company. We work with them for couple of years now. Very easy and good operating system, helps us significantly with our business."
"We've been using Auto.Social for a while now and it's a great addition to our business. Would thoroughly recommend!"
"We have been working with Auto Social for approx 2 years now, and have found them to be extremely professional, and helpful, and more importantly what they have done for us in the way of advertising, has definitely helped us sell more vehicles, excellent value for money."