We will have
your stock live
on Facebook
Marketplace
within 48hrs!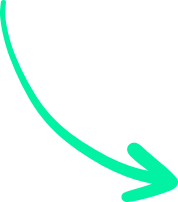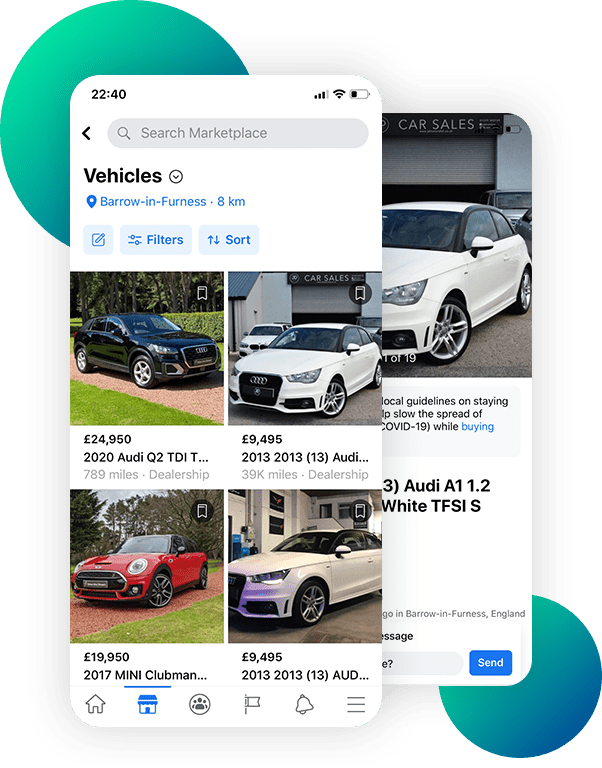 Car dealers list their stock on Marketplace through Auto.Social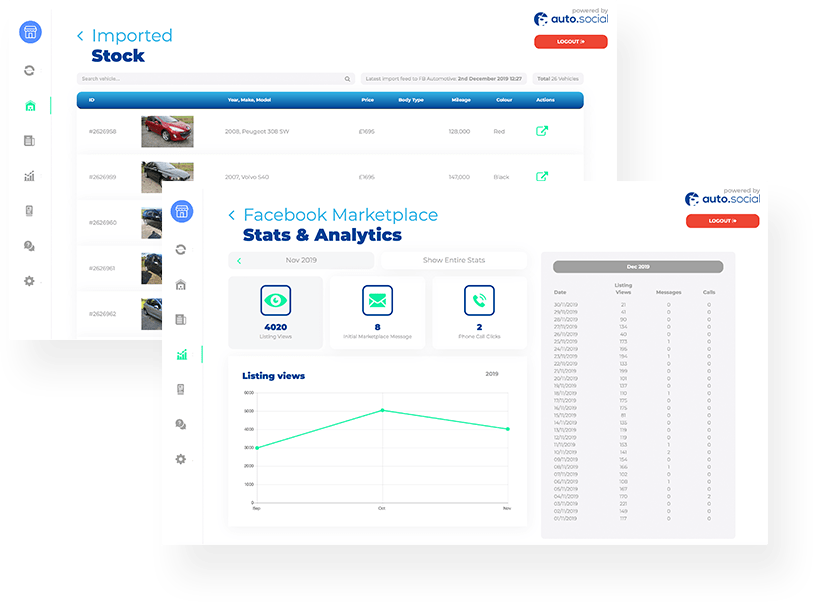 We have created a Facebook Marketplace Dashboard for all our clients, on here you will be able to view imported stock and exported to Facebook Marketplace stock, access stats & analytics, download invoices and use our help centre.
Facebook Marketplace Image Enhancement
Auto.Social is the only Facebook Marketplace listing parter to offer 'Enhanced Marketplace Images'
There is no charge & it is included in our Facebook Marketplace Package.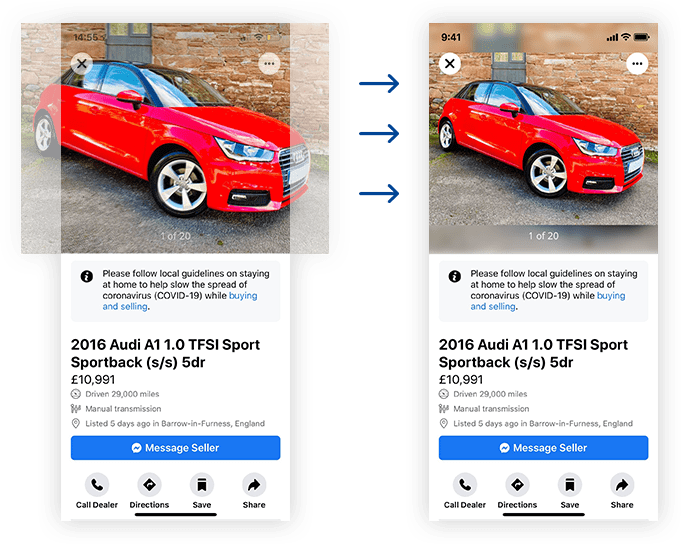 I am a car dealer, how do I list my stock on Facebook Marketplace?
To list your stock as a car dealer and not as a private seller, you need to go through a Facebook Marketplace listing partner like ourselves. Please get in touch by calling: 0161 638 3695 or by using the form above.
The first month is completely FREE, then only £25 + VAT / Mo. This is for your entire stock (per location, per Facebook page) If you have multiple locations, get in touch today and we will be able to offer you a discounted price.
Will listings show on my Facebook Page?
No, your listings will only show on Marketplace. Our Social Media Software works perfectly alongside your marketplace adverts & will post directly to your Facebook page. Contact us today to arrange a demo
Can users purchase cars directly through Marketplace?
No, Marketplace simply connects the buyer to you, the seller, through the Facebook Messenger chat platform.